Winners
Marco Kallas
Pascal Horyza
Miro Dark
BGR (Beat Groove Rhythm)
Rymen
Dj Joys
Janux
The best remixes will be released on
. All the selected remixes will be professionally Analogue TAPE mastered.
Genres:
Techno, Dark, Minimal and Hard Techno.
Rules:
Remixes can not be distributed for sale without the permission of Right Music Records. After competition winner is announced you may share your cut version track on your page.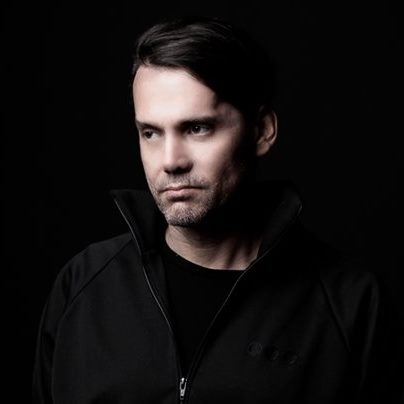 Experimental Electronics from the roots. Born in Guayaquil, Domingo Caballero was the first techno producer in Ecuador. Mass released by Fediscos on vinyl in the 90's and later producing with a unique sound using the available MIDI/WAV computer technological resources of the time, to finally reach a broader audience with a video on MTV Latino as part of the band ULTRA7. In those early days, he also organized free electronic events in Guayaquil and played techno many times at Pelicano in La Punta/Montañita years before the turn of the century. Domingo's music is mostly influenced by the industrial and post punk movements of the late 80's, having found in Wax-Trax and Warp records the inspiration to pursue an electronic music career. His music is a mix of powerfull synths collapsing to dark basslines and subtle dirty arpeggios for activation of the core neural cortex glands. Current Labels: Lethal Script, Conceptual, Kootz, Anima Somnis, D.M.T. Records, Labelton Music, Dear Deer Records, Maniacs Music, Gastspiel Records, Sceen.fm Selected, Wasabi Records, Complex Textures Records, Select Case Records, Momentum League Records, Sleepless Records, NAM Recordings, Manzanita Shift Records, Inregistrari Interplanetare, Attrezo Records, Scarlet Carson Records, Urban Addict records, 7 Sins Records, Frieden Label, Labelton Music, Insomnia Musique Lab, Shodan Records, Amplusens Records, Quanticman Records, Moolly Moolly, Puchero Records, Substrate Records, Right Music Records & more to come. Domingo has appeared in compilations (VA Various Artist) with artist like: Mattia Pompeo, Martin Merkel, Emma, Riccardo D'Agostini, Matthias Springer, Marco Effe, Pig&Dan, Alberto Ruiz, DJ Tonio, DJ Frontier, Niereich, Lutzenkirchen, Jose Ferrando, Daniel Meister, Lowmode, Dominik Haring, Martin Eyerer, Moog Conspiracy, Cari Lekebusch, Leon Krasich, Rework, Yann Detroit, Steve Mulder, Seb Zito, Metodi Hristov, George Absent , Patrick Podage, Corei, Hertz, Tomcraft, Sascha Funke, Haito Gopfrich, Denis Horvat and others. Nowadays Domingo is producing new HYPE tracks and touring the country with Gabby Díaz, the only female dark techno performer and producer in Ecuador. They have released 3 EP's together, appeared on 3 VA's and played tens of shows around the country. Expect new upcoming shows and releases from this unique DUO, an obscure TECHNO couple, who is not afraid of only playing darker, faster and strictly underground Hardcore Techno experience.